I am trying to learn about myself every single day. I'd be more than glad if You would share about Your personal development as well. A classy and true woman knows herself and feels comfortable in her own skin. Very often, we tend to forget that we are born in some ways and some of our characteristics aren't meant to be changed. We must all remember and be able to distinguish improvement and pretending. I'm a person who likes to have everything under control, so I try to plan ahead, save some money on the site just in case, have different scenarios prepared if a sudden change happens. I'm trying to be as organized as possible but have felt like people might not like me because of that. I have been trying to be a little bit more spontaneous and crazy, but it seemed never working for me. When it comes to attire and beauty I pay more attention to quality than labels and like trying new products and services.
Remember that being someone else is a waste of Your energy and time. You must learn about Yourself and discover what needs to be changed and what is simply a part of Your nature.
Pictures come from the Internet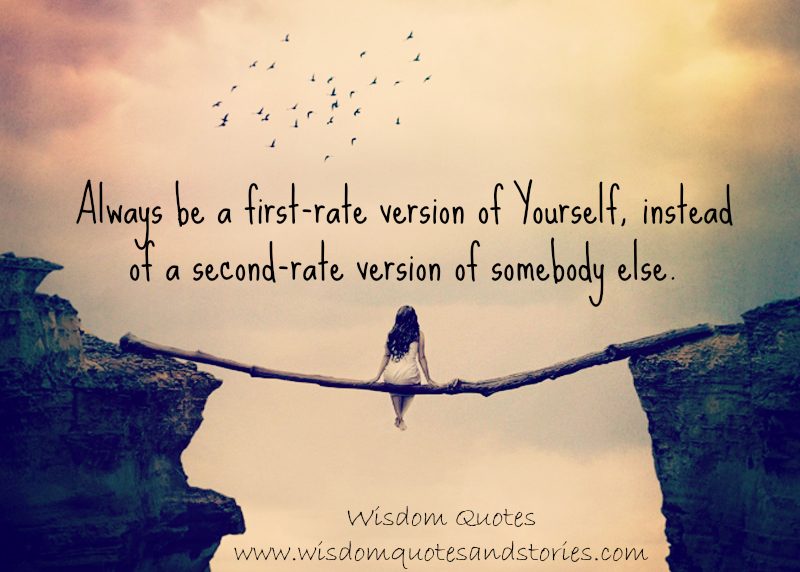 Staram się uczyć o sobie każdego dnia. Byłoby mi bardzo miło gdybyście Wy też podzieliły się swoimi odkryciami w Waszym życiu i rozwoju osobistym. Prawdziwa kobieta z klasą zna siebie i czuje się dobrze we własnej skórze. Często zapominamy, że urodziliśmy się z pewną naturą i pewne cechy nie powinny ulec zmianie. Nalezy pamiętać i nauczyć się rozróżniać rozwój cech od ich udawania. Jestem typem osoby, która lubi mieć rzeczy pod kontrolą w taki sposób, że nic mnie nie zaskoczy. Mam przygotowane plany, lubię zapobiegać niemiłymi okolicznością, zawsze mam odłożoną pewną sumę pieniędzy na koncie na 'czarną godzinę'. Staram sie być zorganizowana jak tylko się da, ale zawsze czułam, że to może trochę zniechęcać ludzi do mnie. Staram się być bardziej zwariowana i spontaniczna, ale to nie zdawało egzaminu. Jeśli chodzi o wygląd i pielęgnację to przywiązuję większą uwagę do jakości, niż marek i lubię wypróbowywać nowości na rynku, ale unikam trendów jednocześnie.
Pamiętaj, że bycie kimś innym to tylko marnowanie Twojej energii i czasu. Musimy uczyć się siebie i odkryć, co wymaga zmian, a co jest po prostu częścią naszego DNA.
Wszystkie zdjęcia pochodzą z Internetu